Psychedelic Doomsters ORBITER Reveal "Hollow World" Album Details; New Single and Music Video "Beneath" Out Now
Helsinki-based riff worshippers ORBITER have revealed full details of their debut album "Hollow World". The album was created as an atmospheric trip through light and shade, with both crushing heaviness and fragile sensitivity, and these themes are perfectly reflected in the album artwork created by visual artist Akatius.
Today, the band has also released "Beneath", the second single from "Hollow World". Watch the music video here:
Says the band: "We're stoked to release the second single 'Beneath' from our upcoming debut album Hollow World. 'Beneath' was one of the first songs we wrote for the album, and we've been performing it live for a while now. It's fuzzy, it's heavy, it's dirty, and it always seems to really ignite our audiences."
"Hollow World" has been produced by Hiili Hiilesmaa (HIM, Apocalyptica) and mastered by Ted Jensen (Alice In Chains, Mastodon). The album will be released on September 20th 2023 via Argonauta Records on vinyl, CD, and digital editions.
Watch out for preorders to start soon.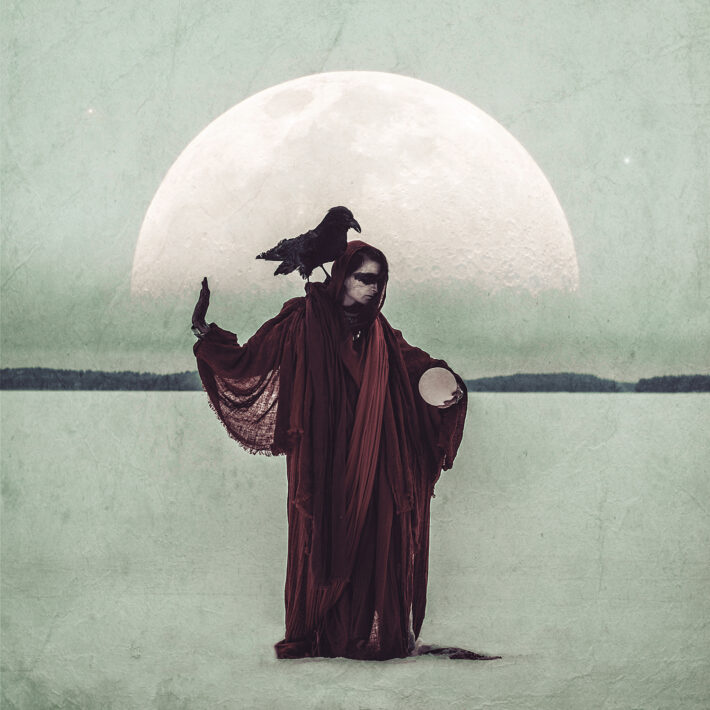 Track listing:
1. Silence Breaks
2. Beneath
3. Kolibri
4. Hollow World
5. Raven Bones
6. Transmissions
7. Under Your Spell
8. Last Call
Orbiter is:
Carolin Koss – Vocals
Alexander Meaney – Guitars
Tuomas Talka – Bass Guitar
Sami Heiniö – Drums