ALCHEMICAL WAKE reveals album details
After Italian blackened sludge and doom metal unit ALCHEMICAL WAKE have just recently announced the worldwide signing with Argonauta Records, they finally unleash the details about their upcoming, hotly anticipated debut album! Titled Cassiopea and set the for a release on August 30th 2019, the duo follows and completes the path of their critically acclaimed EP's to date.
Mixing the elements of Stoner, Dark Rock, Sludge and Doom Metal on a highly innovative level, ALCHEMICAL WAKE have evolved their sound on Cassiopea to a tight and blistering variety of heavy low-end, darkened doom tunes. Today the band is not only sharing the cover art and album details with us, but also a first single to the blistering track Noctua!
Listen to the song right here:
"This is Noctua, the first single of our next LP." the band comments. "It's the most dynamic track and it goes straight to the point. It has a good introduction for the rest of the Album. The track take shape from an improvisation with the drum, then the guitar fills the main drum riff. The name of the song is inspired by the owl constellation, noctua indeed.The whole album is a concept dedicated to the constellations."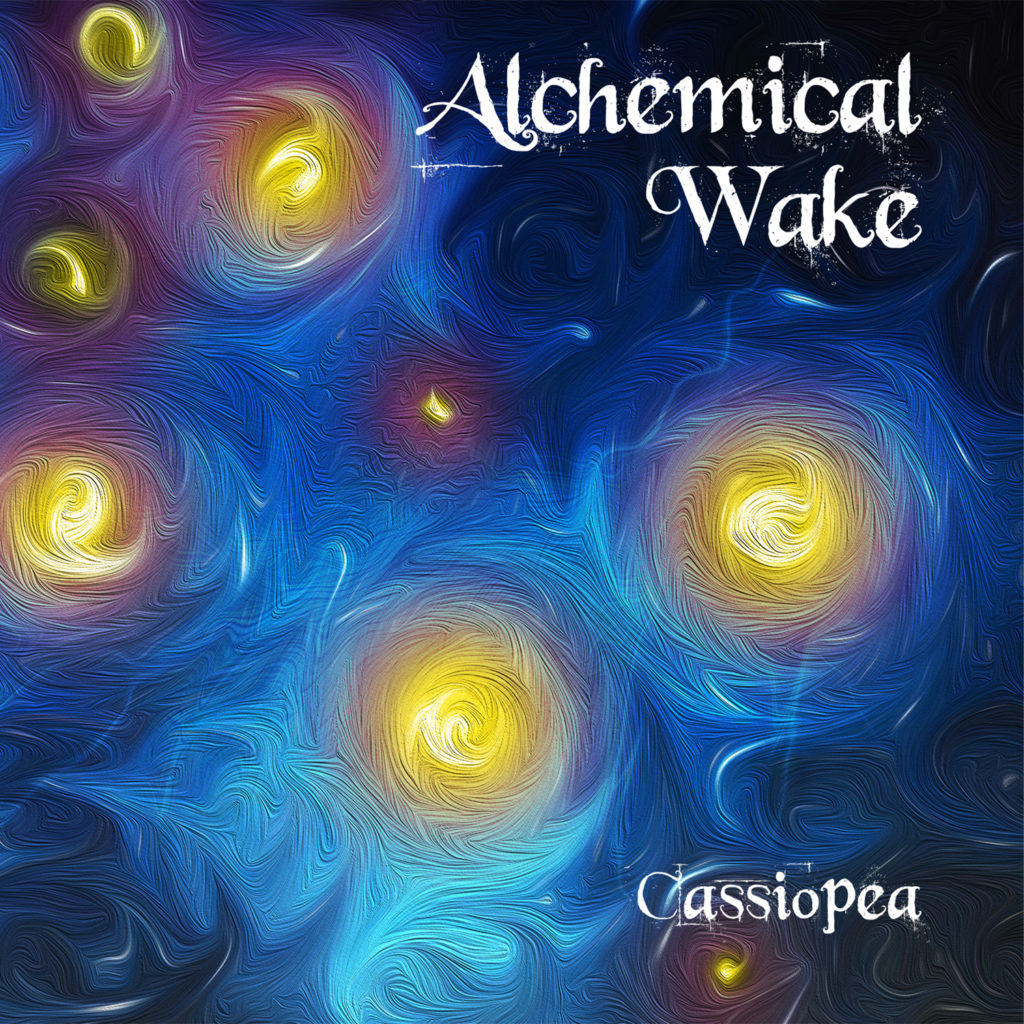 Cassiopea Tracklisting:
1. Libra
2. Noctua
3. Orion
4. Andromeda