RED BEARD WALL premiere brand new song
The bearded wonder of sludge, the one man cacophony of heavy that is RED BEARD WALL, returns with his highly anticipated sophomore beast of an album titled 'The Fight Needs Us All'! Coming out on February 22nd 2019 with Argonauta Records, today band mastermind Aaron Wall aka RED BEARD WALL is sharing a first appetizer and the blistering track for 'The Warming' with us!
"The Warming, is a stoking of the fire within the masses, to rise up against all atrocities and injustices. It is a call to action, a banding together. A revolution for all times." Wall comments.
"From the upcoming new album "The Fight Needs Us All," Red Beard Wall is extremely stoked, and tremendously thrilled, to unleash into the universe, the first teaser track from the second record…"The Warming." Alongside exclusive, and limited art/merch, fantastically curated, by the amazingly stellar Dabulga Designs. ALL HAIL!" 
Stream 'The Warming', exclusively with THE SLUDGELORD, right HERE!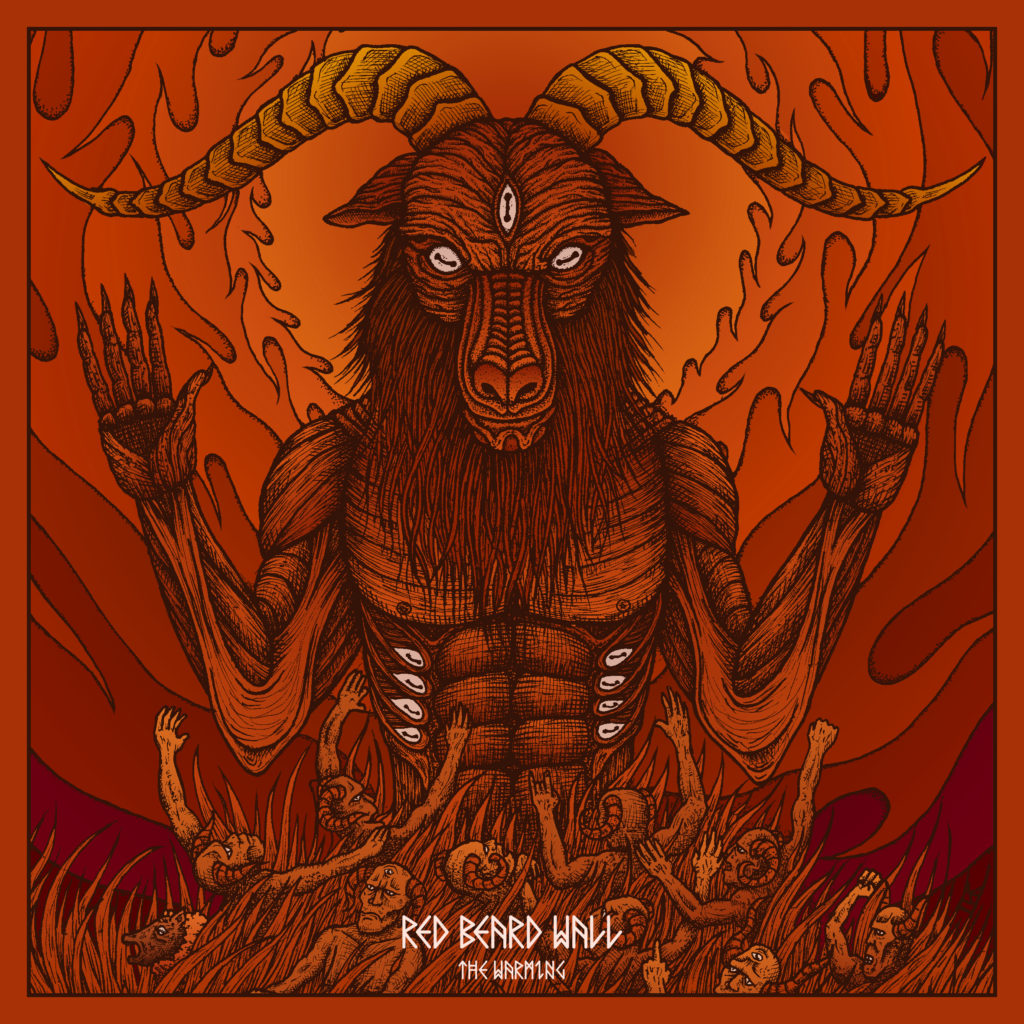 The tracklist will read as follows:
1. Come on Down
2. To My Queen
3. Ode to Green
4. Reverend
5. The Warming
6. Reign of Ignorance
7. Tell Me the Future of Existence
8. The Fight Needs Us All
Red Beard Wall was born in 2016 on the dry, wind swept plains of West Texas, out of a desire to channel his angst and frustration with the insane reality that surrounds us. With a hyper focus on heavy, hooky and to the point songs, RED BEARD WALL delivers riffs with devastatingly heavy tones, vocals melodies that soar, alongside blistering screams of disillusionment.
Creatively it's all the bearded one and only, Aaron Wall, with the mighty George Trujillo on drums rounding out the live beast that is RED BEARD WALL. Influenced by the sounds of such as Floor, Helmet, Torche, Cavity or Nirvana among countless others, 'The Fight Needs Us All' will be coming out on February 22nd 2019 as Digital Download, CD and Vinyl. The album pre-orders are now available in the following editions:
Bundles: http://www.argonautarecords.com/shop/en/home/301-red-beard-wall-the-fight-needs-us-all-lp-cd.html
LP: http://www.argonautarecords.com/shop/en/home/300-red-beard-wall-the-fight-needs-us-all-lp.html
CD: http://www.argonautarecords.com/shop/en/cd/299-red-beard-wall-the-fight-needs-us-all-cd.html