LOS NATAS Frontman SERGIO CH. To Reissue First 3 Solo Records!
Sergio Chotsourian, also known as Sergio Ch. and the founding member of Argentinian stoner rock legends LOS NATAS, has announced to reissue all of his first three solo records as a special CD Boxset on May 7th, 2021 through Argonauta Records.
The Buenos Aires' based multi- talent has always been a restless spirit; between being a biker, guitarist, singer, author and composer, artistic producer, cover artist and graphic designer, label owner of South American Sludge Records to a family man, Sergio Ch. not only played a distinctive role of the early desert rock movement in the 90's, but still has his impact on the stoner, doom and heavy sound generations of today. Since the release of their pathbreaking, 1998- debut album Delmar, his band LOS NATAS quickly earned its place as an Argentinian band among global players of acts such as Kyuss, Nebula, Electric Wizard, Orange Goblin or Monster Magnet. Over the past decades, Sergio's creative reach has only grown broader while he also played in ARARAT, released several solo records or is currently focussed on his new bands SOLDATI and BRNO. As a special release and to celebrate almost 30 years in the name of heavy fuzz rock, Sergio Ch. will release his first three and highly acclaimed solo albums – 1974, Aurora, and From Skulls Born Beyond – on May 7th, 2021 through his label Argonauta Records!
"After 27 years of recording, touring and blowing up bands as Los Natas, it has been a relief for me, a place of peace and joy to have built my own Death studios, where I started back in 2010 to record, mix and produce my solo material." Sergio Ch. explains.
"Acoustic, dronnned, fuzzed, instrumental and wherever my mind and heart wants to go, I do it here. Albums such as 1974, Aurora and From Skulls Born Beyond, totally define what happened to me in these times, and from my very own perspective, changes, loss and the wars inside my head. It's definitely an honor for me to now get along with my ArgonautaRecords family to release these 3 fist solo albums together as a very nice boxset as for all my friends overseas to enjoy it. Greetz and thank you, just for today we keep on this beautiful ride!"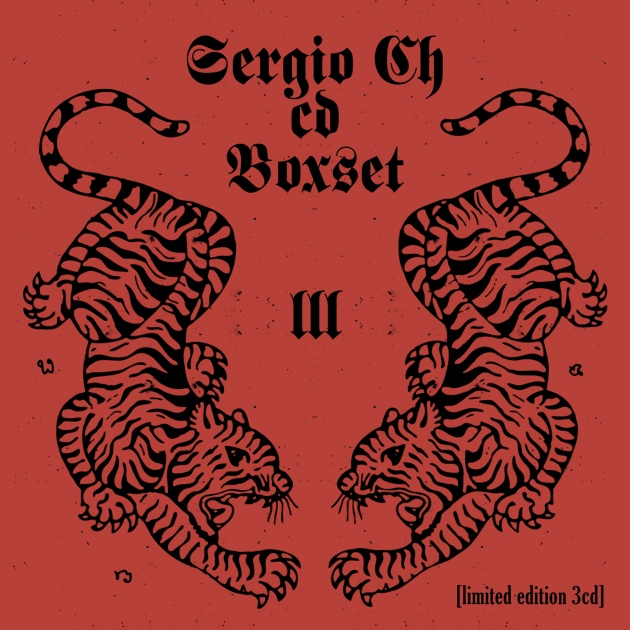 The Sergio Ch III CD Boxset will be released on May 7th, 2021 via Argonauta Records, with a pre-sale to kick off soon.
The tracklists of all 3 albums included to the box read as follows:
1974 (Listen on Bandcamp HERE!)
01 LA SAL Y EL ARROZ
02 LAS PIEDRAS
03 LOS BARCOS
04 RED ROOM
05 LA HISTORIA DE HANUMAN
06 LA FAMILIA Y LAS GUERRAS
07 LA BLUSA
08 4737 MINUTOS
09 LOS ESCOMBROS DEL JARDIN
10 LAS MELODIAS
11 LOS VIAJES
12 EL PASTOR DE LAS HORMIGAS
13 1974
Aurora (Listen on Bandcamp HERE!)
01 AURORA
02 EL HERRERO
03 LA HEROINA
04 AURORA II
05 EL LAUD
06 EL LLANO
From Skulls Born Beyond (Listen on Bandcamp HERE!)
01 FREEDOOM
02 IMPOSIBLE
03 FUERTE ARMADO
04 SOMBRA KEDA
05 FROM SKULLS
06 UN RIO
07 MY ISIS
08 JEMM
09 SOLAR TSE
For More Info Visit:
www.argonautarecords.com
www.instagram.com/sergioch_ig
www.sasrecords.bandcamp.com

PR Contact:
Mona Miluski