Post Grungers BURN THE OCEAN reveal "Modern Ruins" full album details
Italian Post Grungers Burn The Ocean will release their new album "Modern Ruins" on February 24 through Argonauta Records. The album was recorded and produced last summer at Blackwave Studio by Fabio Palombi and mastered by the Guru Giovanni Versari.
Modern Ruins will feature 10 tracks of pure heavy rock inspired by 90's Rock and Grunge scene with a modern twist and tons of metal riffs. Lyrically speaking the album is heavily inspired by the inevitable degradation of our society as stated by the band : "We wanted to explore the psychological consequences of dealing with modern society. The music can therefore be described as a soundtrack to real life, which, we believe, is far from the one a lot of people show everyday on social networks".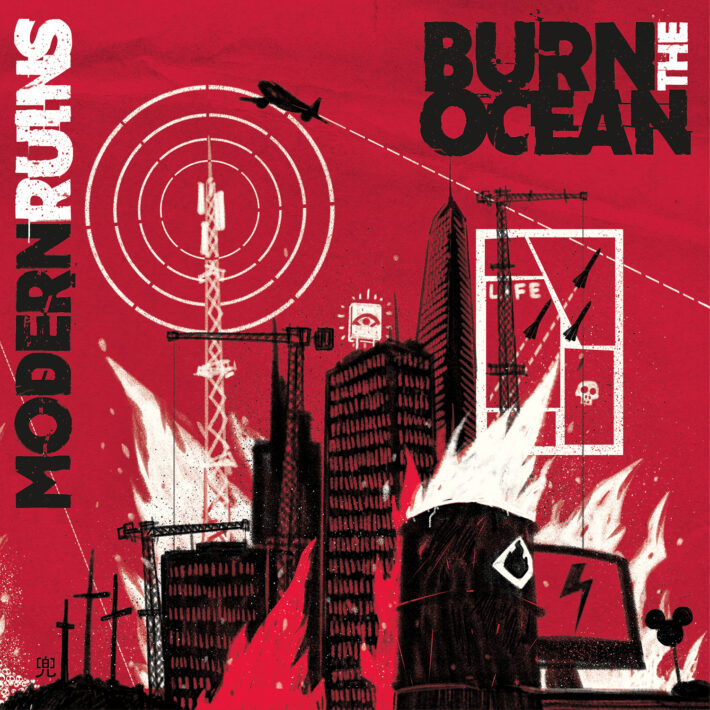 Tracklist :
Almost Gone
Precious Things
Knives
Confined
Plastic Wisdom
The Botch
Morning Light
The Ruins
In Solitude
Necessary Pain
The Artwork was created by Massimo "Kabuto" Repetto, bassist of the band.
The band will present the new album in its entirety with two release party shows :
26 February – Headbanger's Pub – Milano (Italy)
11 March – LaCLaque – Genova (Italy)
Recently the band released the first single for the track "Precious Things", watch the video here:
CD and DIGITAL preorders are up HERE