New signing: INFECTION CODE!
We're proud to announce the signing of Noisecore / Metal masters INFECTION CODE. Formed in 1999, the band has shared the stage with Cult of Luna, The Ocean, Ufomammut, Zeni Geva and has recorded with Billy Anderson (Melvins, EyeHateGod) and Eraldo Bernocchi (musician and producer, collaborations with Mick Harris, Thee Maldoror Kollective and Ephel Duath, among others).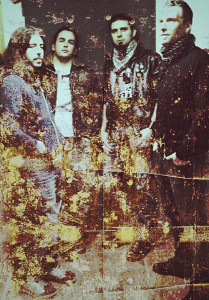 In 2014 INFECTION CODE are ready for their come-back, a telluric and experimental work able to join the more destructive sounds of the extreme musical scene, with influences from Today is the Day, Neurosis and Godflesh. Their fifth studio album titled "La Dittatura del Rumore" (Dictatorship of the Noise) is a Psychedelic/Noise journey into the most obscure Italian era of domestic terrorism during the Seventies.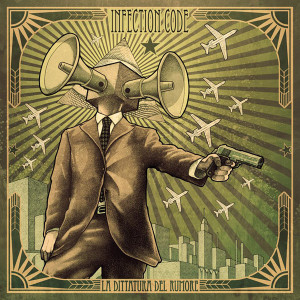 Recorded and produced by Mattia Cominotto at the Greenfog Studios (Genova), "La Dittatura del Rumore" is probably their most ambitious album yet! INFECTION CODE shared their visions with the talented artist Marco Castagnetto (ZenPunkArt.com), who realized an exclusive and stunning cover artwork for the band, an authentic gem of symbolism which will be part of the "Argonauta Records" CD packaging, limited to 300 copies, available in June 2014.