KAL-EL unleash new single
Norwegian space psych rockers, KAL-EL, have finally revealed the details of their hotly anticipated, fourth studio album titled Witches of Mars! Set for a release on October 4th 2019 with Argonauta Records, KAL-EL will take you on a very special trip into space of psychedelic blues hard rock, doom and classic heavy metal. After a recent line-up change, when longtime guitarist Rolf Thore «Roffe» Eilertsen has left the band after 5 years – replaced by riff wizard Kristoffer «Doffy» Ranawerra – the band released a highly acclaimed cover version of JJ Cale's epic classic "Cocaine" over the last winter.
KAL-EL formed in 2012, followed by the successful releases of 2 EPs and 3 full-length records to date, with an ever extensive touring schedule all over Europe and overseas. With their massive sound walls of a bass-heavy groove, detuned guitars, mind-expanding lyrics and fuzz-pedals set to kill, KAL-EL have already left their stamp as one of Norway and abroad's biggest hopes of the stoner and doom rock scene, that they will easily prove with the ultimate space rock juggernaut Witches of Mars.
Says the band: "Spacers! With our new record we have explored the areas of darkest deep space, and present you some heavy riffs infested tale of the dangers beyond. After a year in the making, we are finally at the point where it's up to you guys to make it come to life. Enjoy!"
Today KAL-EL are not only revealing the cover art, tracklist and pre-order news, but have also just premiered a first single from their upcoming record. Listen to the album title track right here: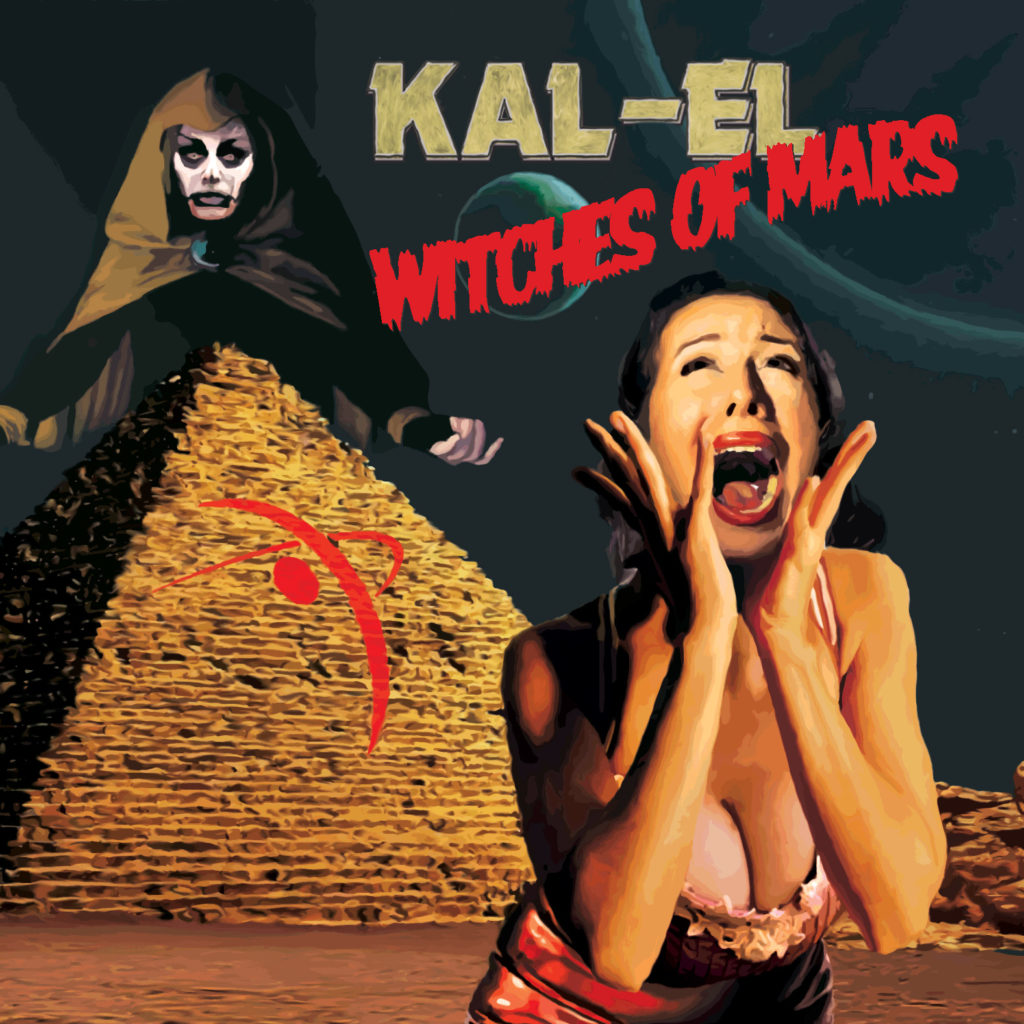 Anubious
Witches of Mars
GG77
Incubator
Moon Unit
Cocaine
Coming as LP, CD and in Digital formats on October 4th with Argonauta Records, the pre-sale for all Witches of Mars has just started at: www.argonautarecords.com
KAL-EL is:
Captain – Vocals
Doffy – Guitars
Josh – Guitars
Liz – Bass
Bjudas – Drums