GOATFATHER Unleashes Album Details + First Song From Upcoming "Monster Truck" Record!
French heavy stoner rock 'n' rollers, GOATFATHER, have unleashed the first details and a brand new song of their upcoming, sophomore album! The band's crushing new full-length, entitled Monster Truck, will be released in LP, CD and Digital formats on September 17, 2021 through Argonauta Records.
With their highly acclaimed, 2016- debut album, Hipster Fister, GOATFATHER quickly took the heavy rock scene by storm, and shared the stages with acts alike STONED JESUS, MARS RED SKY or PLANET OF ZEUS to name just a few. Their filthy blend of high-voltage, heavy and powerful stoner rock takes you on a wild ride, and GOATFATHER's new album will show no signs of slowing down on that trip: Fasten your seatbelts, as a Monster Truck is about to roll over your stereo!
Give ear, today the four-piece premiered a first track taken from their upcoming record, and as the song title couldn't be more fitting, it hits right In Your Face! Listen to this first album appetizer right here:
"In Your Face" isn't just a song: it's a statement," the band says. "We are Goatfather, we don't care about trends or commercial music. We play heavy fuckin' hipster fistin' stoner rock n'roll since 2014. And wether you like it or not, every single song we'll play will just be like a fist in your face!"
"They not only have a top notch sounding album, they also have that kind of attitude that I dig when it comes to understand that from now on we will work as a team." Argonauta Records' owner Gero Lucisano adds. "Do not expect GOATFATHER being just a band with a massive wall of groovy songs, yet also a bunch of guys with attitude and the need to shout their strength to the whole world. I'm excited to release their new album this Fall!"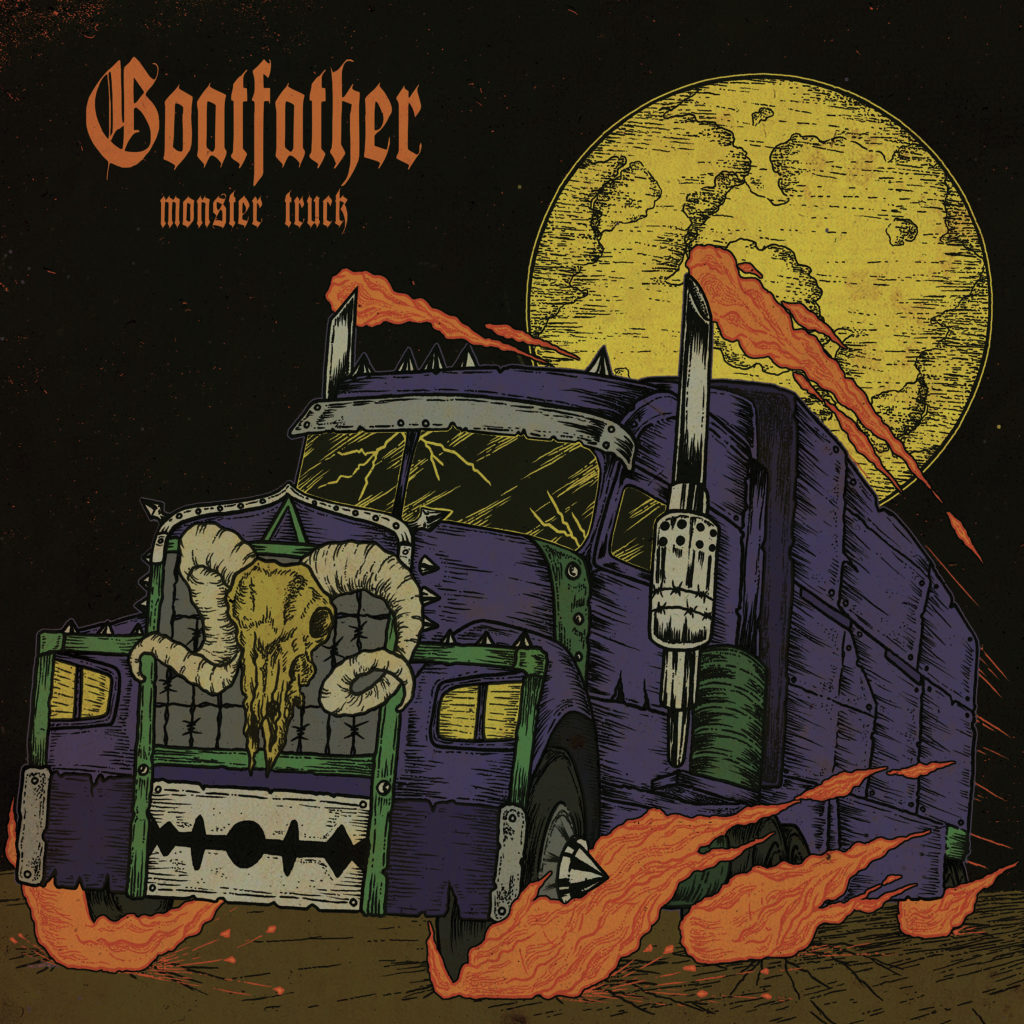 Monster Truck Tracklisting:
01. Convoy
02. Punish The Punisher
03. Blood Of My Brother
04. Monster Truck
05. Don't Give Up
06. Mile After Mile
07. In Your Face
08. Shelter
For More Info Visit:
www.facebook.com/goatfatherstoner
www.goatfather.bandcamp.com