DEMANDE À LA POUSSIÈRE unveil first album details
French Blackened Post-Core band DEMANDE À LA POUSSIÈRE, who just recently inked a deal with Italian label Argonauta Records, have unveiled first and hotly anticipated details about their upcoming and self-titled debut album! Set to be released on September 28th 2018, with their solid and eclectic attitude DEMANDE À LA POUSSIÈRE deliver an impressive hypnotic yet aggressive sound which move from Blackened Post Metal to Sludge and Doom, with an apocalyptic vibe of ambient bleakness!
Says the band: "Our album is a condensed substance of blackness. Carried by the only desire to take the listener in the apocalyptic meanders of an ordinary madness, in the midst of a profound sadness. Each title has its own soul and leads as an initiatory journey to the most absolute darkness. DEMANDE A LA POUSSIERE works to exorcise the greatest fears of peyote of the distant Indian tribe. Massive, heavy and sometimes unhealthy, tortuous is the way of redemption. The ghost of John Fante helps this project in what his poetry has worn as pain".
ARTWORK BY JEFF GRIMAL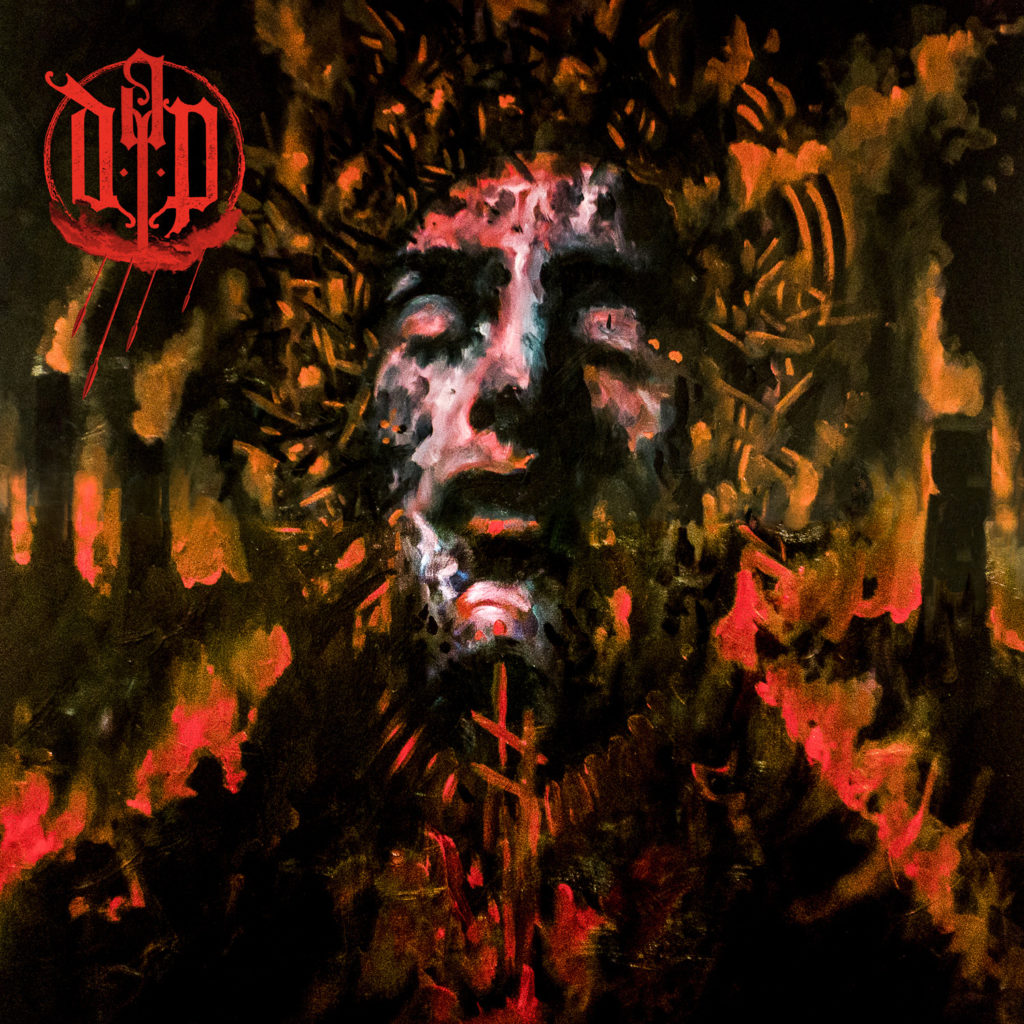 The tracklist will read as follows:
1. L'Univers
2. Le Lendemain
3. Etranglé
4. L'Unique Certitude
5. Le Parfum des Cités Perdues
6. Accroché
7. Condamnés
8. 360°
DEMANDE À LA POUSSIÈRE is a Blackened Post-Core band founded in 2017 by members of THE GREAT OLD ONES, WURM or OMRADE. Members are: Jeff (vocals and guitar – The Great Old Ones / Spectrale), Edgard Chevallier (machine – ex Würm / Gloomy Hellium Bath), Vincent Baglin (Moshi-Moshi-battery), Krys (chant-Nerv / Omrade) and Jiu (Bass -ex No return), the band quickly recorded a first album at Lower Tones Place Studio in September 2017. The band has diverse influences to offer a unique style: Combining the heaviness of Sludge and Doom, the blackness of Black Metal, the intensity of Post Hardcore tinged post rock atmosphere. This music is impacting, encompassing and intense. The name of the band is taken from a book by Dan Fante, but there is no connection to see it as the deep darkness of the music leads to other feelings.
DEMANDE À LA POUSSIÈRE's self-titled debut album will be coming out September 28th with Argonauta Records and is available to pre-order as CD and Digital Download HERE!