CONVICTION reveal album details
French Doom Metal band CONVICTION have unveiled first and hotly anticipated details about their self-titled debut album, set for a release on November 9th 2018 with Argonauta Records!
Rising up from the mind of Olivier Verron (more known in the international Metal Scene under the alias of Amduscias, leader of the French Black Metal band TEMPLE OF BAAL), CONVICTION was formed in November 2013, when the first demo was composed and recorded… In only 11 hours.  CONVICTION's first release introducing a pure traditional Doom band influenced by SAINT VITUS, PENTAGRAM, COUNT RAVEN or early CATHEDRAL, was very well received within the Underground. After the release of their second digital single 'Outworn', CONVICTION was joined by guitar player Frédéric Patte-Brasseur (ATARAXIE, FUNERALIUM), bass player Vincent Buisson (MOURNING DAWN) and drummer Rachid "Teepee" Trabelsi (MOONSKIN, CORROSIVE ELEMENTS).
After signing a worldwide deal with Italy's rising label Argonauta Records, the band is excited to finally release their first full-length album, recorded, mixed and mastered by guitarist Frédéric Patte-Brasseur in the Vault 92 Studio.
Says band mastermind Olivier Verron: "I've been thinking about putting up this band together for more than 20 years. This is the result, a pure Doom Metal offering, in the pure tradition, played and recorded with passion and reverence to the masters of the True Doom Metal scene."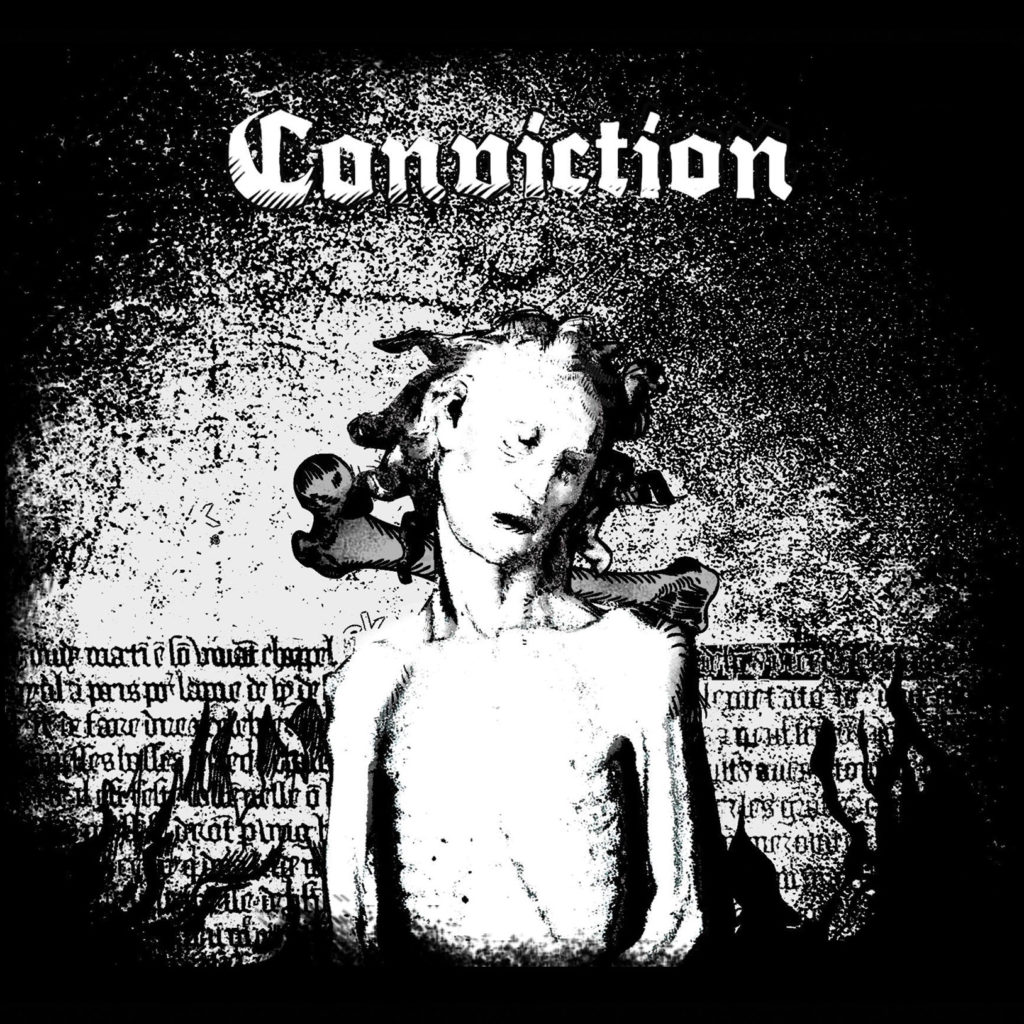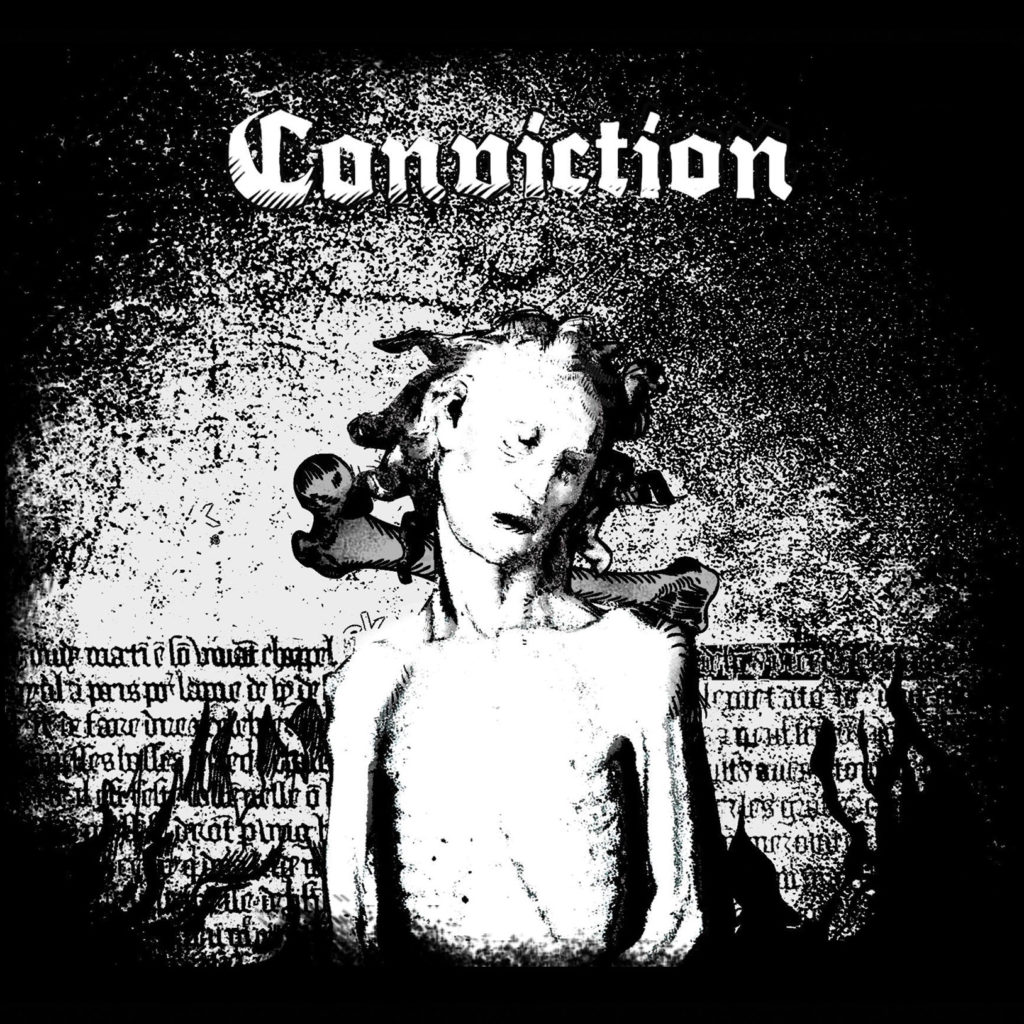 Artwork by Kax
CONVICTION are:
Olivier Verron : Lead Vocals & Guitar
Frédéric Patte-Brasseur : Guitar, Backing Vocals
Vincent Buisson : Bass, Backing Vocals
Rachid "Teepee" Trabelsi : Drums
For More Info Visit:
www.facebook.com/convictiondoom
www.convictiondoom.bandcamp.com