BURNING GLOOM new deal
Previously known as MY HOME ON TREES, the stoner-doom band hailing from Milano, Italy, started their first moves in 2011, but it's in 2012 when the band dives into any live activities and understood quickly which road had to be taken, playing the first shows and looking for the right sound. After the release of a first self-produced EP featuring 5 tracks in 2012, the band played tons of shows in Italy and signed with the label Heavy Psych Sounds Records in 2015, who released their first and ciritically acclaimed album, How I Reached Home.
The band continued as a four piece, and toured Europe several times and all over in the central part of the continent, sharing prestigious stages with bands alike Church of Misery, Ufomammut, Karma to Burn, Windhand, and taking part of some international Festivals such as at Up In Smoke or Red Smoke Festival in Poland. After three years working on new tracks, the band entered the studio and recorded their new album, Amygdala, between February and June 2018. 2019 will see them celebrating their comeback with a new shining identity, a new name, leaving behind the past and signing with a new label, Argonauta Records! Set for a release on June 14th 2019, BURNING GLOOM will return with their brand new album, which will definitely surprise and please both fans and critics alike.
Says the band: "Mystic trees and stoner blues didn't represent us anymore, after the first abum we started to look for darker atmospheres and heavier sounds; we decided to not continue with two guitars, but to have just one and we felt closer to doom metal and far enough from any psychedelic rock and blues appeals we had before. A different mood, more melancholic, more and louder screaming voices. All this became the new attitude, closer to doom and sludge metal and quite distant from usual stoner rock.

We thought to look for a label more connected to that kind of metal music we like, sludge, doom, post metal and closer to the underground scene. Actually we even didn't start to look for any, because a label looked for us first. We found the interest of Argonauta Records, asking us about new album and we started to talk about it. We met and we received a very interesting proposal. We're very proud about the decision we have made and we found a family, considering the good connections between some of the bands of the label. 
"Amygdala" is our intimistic journey focused on brain disorders themes, talking about someone seriously threatened by dangerous nightmares, scaring landscapes. Some kind of a walk on a dark road in the night, enlighted just by flames and sparks of fires on the road, where fear and screams take place. It sounds like a violent storm of low tuning and fuzzy riffs mixed with a powerful female voice arising from loudness and madness. We're proud of what we have recorded, in more sessions, in different seasons, from winter to summer. We're really satisfied by the final result, we hope people will enjoy it, like we do".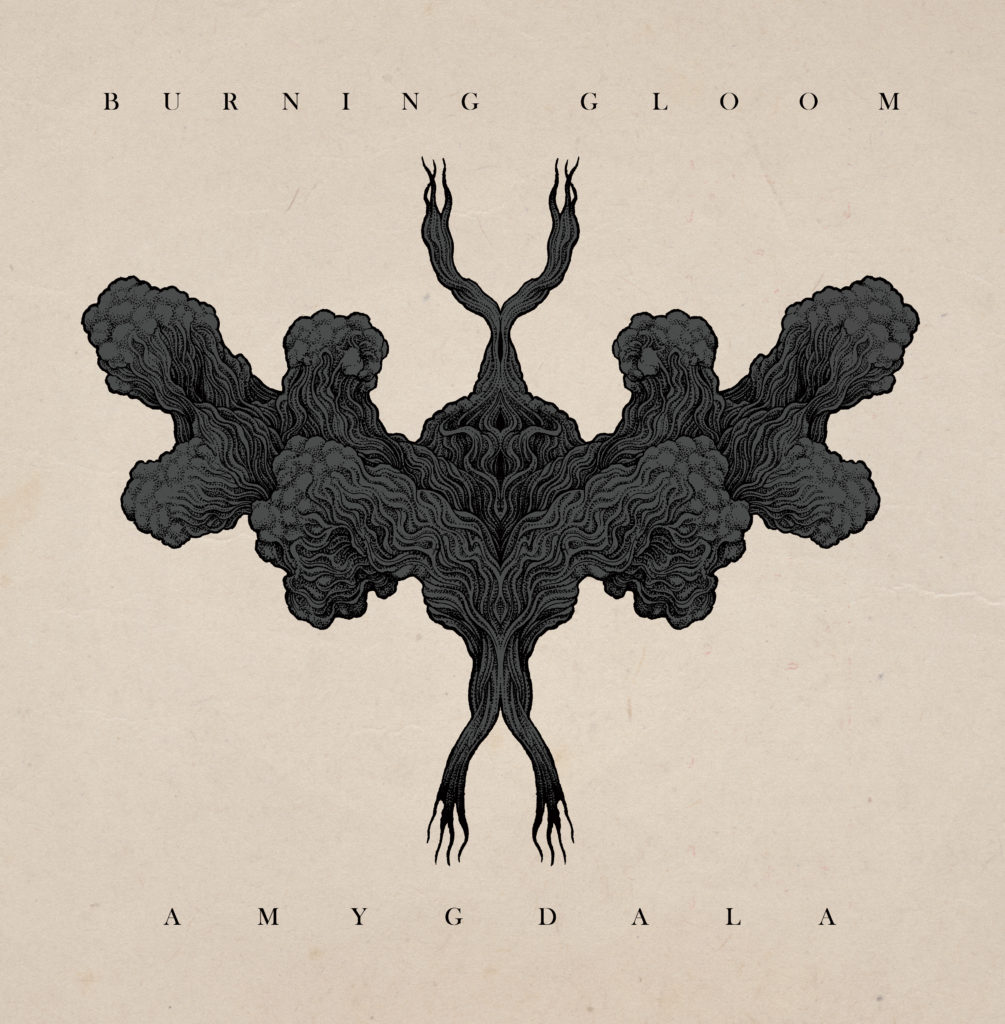 The tracklist will read as follows:

THE TOWER I
THE TOWER II
EREMITE
MODERN PROMETHEUS
NIGHTMARES featuring Mona Miluski (High Fighter)
WARDEN
BEYOND THE WALL
OBSESSIVE-COMPULSIVE DISORDER
BURNING GLOOM is:
Laura Mancini – Vocals
Marco Bertucci – Guitar
Marcello Modica – Drums
Giovanni Mastrapasqua – Bass
For More Info Visit:
www.facebook.com/burninggloom