ANCIENT VVISDOM sharing first details about upcoming album
This Fall will see cult Death rockers Ancient Vvisdom release their forthcoming, highly anticipated  album, Mundus, with Argonauta Records. Finally, the band is sharing the first details about their upcoming epos – which is set for release on September 27th!
Still so dangerous and underground as Ancient Vvisdom is known and loved for, but Mundus contains tracks that will shift them into the next stratosphere stylistically; a dark, enlightening foresight into the future of humankind dictated by singer and songwriter Nathan Opposition.
Just recently, the band mastermind stated:
"This album speaks volumes both sonically and philosophically. The world we live in is so fucked up and there is so much to write about, its sad for me to see how many artist these days have the amps and the platform but nothing to say. The lyrics on Mundus have something very powerful to say. The music, the message, the vision and the voice. I hope in years to come the music community can come together, be enlightened, and take a stance against the hypocrisy, the bigotry, the hate, the injustices of our modern society. We all have a voice now lets band together and use it to change the world. Extinction is the rule, survival is the exception."
He continues: "Mundus has been an amazing experience thus far, the writing, recording process, working with Gero at Argonauta Records, now we are ready to take it to the stage! The team we had on this one, Noah Buchanan at Mercinary Studio, Arthur Risk mastering, Andrew Wells photography, Emma Jochum layout design, Karmazid cover artwork, Harold Mapes keyboards, did such a great job on this. I couldn't ask for a better group of talented people to help my brother Michael and I capture our vision we have for Mundus. Karmazid did an excellent job on the artwork. He's been a friend of Ancient VVisdom since the band started in 2009 and it's really awesome to have him as a friend and to work with him. If you are not familiar, please look him up!"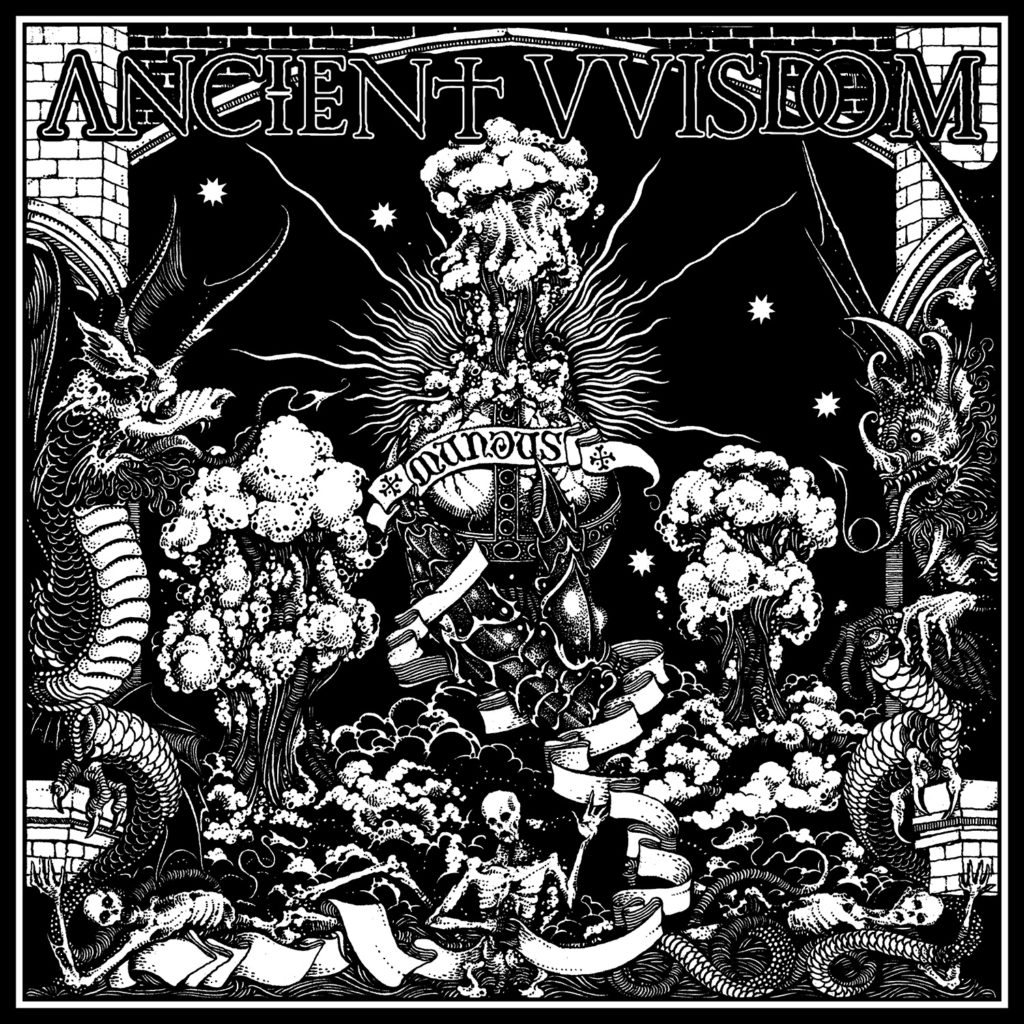 Mundus Tracklisting:
Human Extinction
Plague the Night
I Am Everywhere
Will To Destroy
For the Glory of the Grave
Desensitized
Severed Ways
Edge of the Abyss
Earlier this year,  Revolver Magazine premiered a first video taken from Ancient Vvisdom's upcoming new album for the track Human Extinction. Watch the apocalyptic video:
Coming on CD, Vinyl and Digital formats September 27th, the pre-sale has just started at the Argonauta Records online store HERE!