New signing: TWINGIANT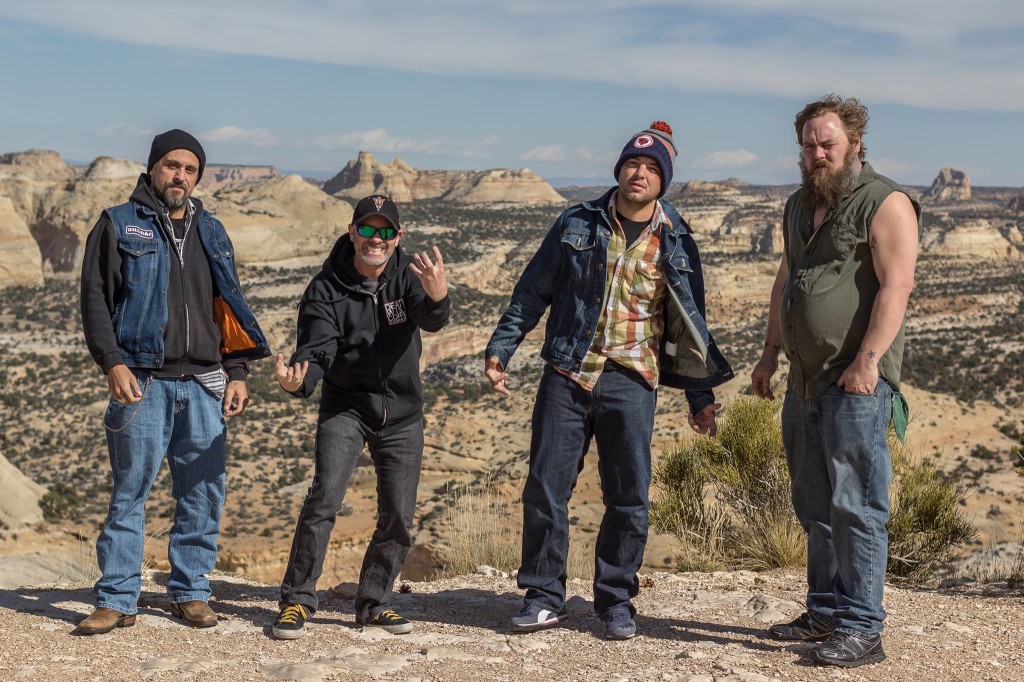 Phoenix, Arizona's loud and heavy, groove and growl band TWINGIANT are pleased to announce that they have signed with Italy's ARGONAUTA RECORDS.
The band commented about the signing "We are beyond stoked to have signed to Argonauta. We've been watching this label grow for a while now and felt it was the perfect fit for us due to Argonauta's persistence to get their bands noticed on a global level."
The band is currently working on new material for the forthcoming new album which is projected to be released in the summer of 2017. You can hear an early version of two of the new tracks on the band's recently released Demo 2016, which you can stream here:
About Twingiant:
Twingiant is a Phoenix, Arizona based loud and heavy band that formed in the spring of 2010. Since its inception, the band has refined its sound from a stoner/sludge rock template to a 70's rock based guitars meets modern underground heavy music. The band consists of Jarrod Le Blanc (Vocals/Bass), Tony Gallegos (Guitars), Nikos Mixas (Guitars) and Jeff Ramon (Drums).
To date, they have self released two full-length LPs (Mass Driver & Devil Down) and an EP (Sin Nombre). In 2014, Devil Down debuted via a Decibel Magazine online stream that created a buzz before its release. It was released by the band on vinyl a short time later and then by Medusa Crush Recordings via cassette. The album was reviewed by many popular magazines/blogs and was well received.
"Twingiant's new album "Devil Down" is a moody affair, pairing heavy darkness with light glimmers of hope. With their keen sense of melody and the smart use of calmer instrumentals, the heavy moments on the album get even heavier. Twingiant's song writing is on par amongst their peers but the way they create and play with atmosphere sticks out." – The Sludgelord (November, 2014)
"Devil Down provided me with a reality check, being that I crafted my list of 2014's favorites without having heard this album. Twingiant ease in and gradually throw back, introducing a sooty reality laced with surges, fades, and swoons. The detours are sticky and consoling, reflecting the band's commitment to finding harmony between evolution and allegiance. These seven tracks are distinctly Twingiant, but they're also fresh and dynamic. The sounds are never lost in the dust, never stuck in the mud, and never too high to die. And you may never want to stop listening."- Heavy Planet (February, 2015)
In May of 2015, Twingiant released their first video for the song "Tiger Lily". In October of the same year, Twingiant successfully toured the Midwest United States in support of Devil Down. In addition to this tour, Twingiant has played many regional and local shows in a headlining and support capacity. They've also played Southwest Terror Fest twice in addition to Denver Doomfest.
In July of 2016, Twingiant re-entered the studio and recorded a two-song demo that showcases the band's commitment to crafting their unique sound.