MAMMOTH STORM unleash album details
The Swedish doom heavyweights MAMMOTH STORM are back: After the trio has just recently signed a worldwide deal with Argonauta Records, they are set to release their brand new album titled Alruna on June 28th 2019!
Formed in 2012, MAMMOTH STORM left an impressive first stamp with their critically acclaimed debut EP, Rite Of Ascension, followed by numerous shows all over Europe alongside acts such as AHAB and many more. Fornjot, the band's first full-length album released in 2015 with Napalm Records, gained MAMMOTH STORM the well-deserved, high praise by both fans and critics alike, while pursuing heavy as hell riffs in the name of doom.
Four years later, the band featuring Daniel Arvidsson (also in Draconian) on bass and vocals, drum & organ wizard Emil Ahlman and guitarist Christer Ström return to the scene with their sophomore storm of a mammoth album, Alruna.
Says the band: "It feels great to finally be able to present a release date for our second album. It´s a strong album that clearly holds it´s own identity and shows our natural progression as a band. We´re proud of what we´ve achieved and curious to see how the scene will respond to it."
Named after the mythical plant Mandragora, Alruna is the enigmatic sequel to the highly appreciated debut album Fornjot. The album holds five new songs sprung from the same source as its predecessor but shows a broader range of expression and a somewhat different sound. The production has a rare deadly punch that animates the progression of MAMMOTH STORM into a new earth shaking experience. The deceptive silence has ceased, the storm is approaching!
Today MAMMOTH STORM are not only presenting us their upcoming album artwork and tracklist, but also a first appetizer with a teaser that makes hunger for more: Catch some first album glimpse right here: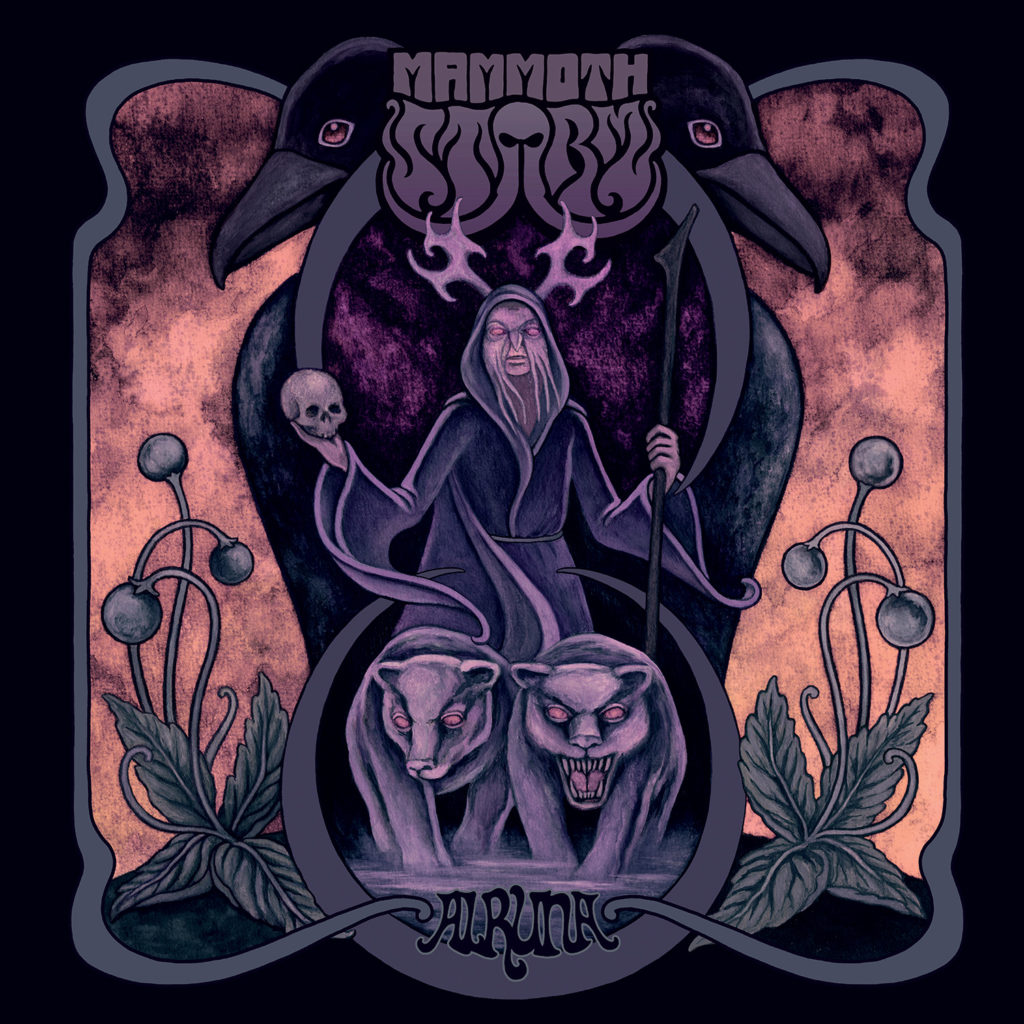 The tracklist reads as follows:
1. Giants
2. Alruna
3. Shores of the Dead
4. Raven Void
5. Atra Mors
Coming in LP, CD and Digital formats June 28th on Argonauta Records, the album pre-order of MAMMOTH STORM's Alruna has just started at: http://www.argonautarecords.com/shop
For More Info Visit:
www.facebook.comMammothStorm
www.mammothstorm.bandcamp.com