ARGONAUTA RECORDS – The latest news, videos and discography of our bands!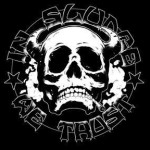 Welcome on our official site! Argonauta Records deal with Post Metal, Stoner, Sludge, Doom, Drone, Post Rock sonorities, featuring also our own e-shop with exclusive merchandise and high quality posters!
Our bands (so far): Beneath the Storm, From Oceans to Autumn, My Grande Finale, Hollow Leg, Shabda, Koloss, Difleger, Poseidon, Return from the Grave, Infection Code, Mountains Among Us, Witch Charmer, Nocturnal Trip.
Follow us on: FACEBOOK – TWITTER – YOUTUBE – BANDCAMP
_____________________________________________